Routine Oil Changes in Fort Collins
Maximizing Vehicle Performance with a Clean Engine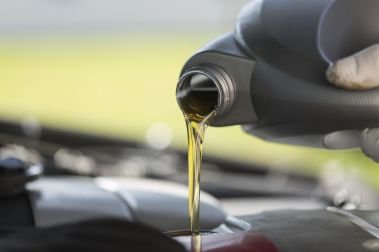 We serve Fort Collins with easy access to fast and efficient oil changes. Regularly having your oil renewed can extend the life of your car as your car depends on healthy oil for optimum performance. Dirty oil accumulates debris, which can damage your engine as it passes through. In addition, make sure you are regularly checking your oil to make sure the levels are high enough to protect your automobile. If you're not sure how to do so, stop by our Fort Collins auto repair shop and our team can show you how.
Is Your Oil Light On?
If that dreaded dashboard light flips on, bring your car in immediately. Often, a leak has caused the light to switch on. You may have already noticed your car dripping fluids, but sometimes the leaks are less noticeable. Sometimes, the oil is just low, causing the light to turn on. Simply adding more oil can sometimes remedy the problem.
In addition to our oil change services, we also offer diagnostic services for:
Alignment
Suspension
Mufflers
Brakes
Other general maintenance needs
Contact our experienced Fort Collins auto repair mechanics today by calling 970-325-6630