Muffler Repair and Replacement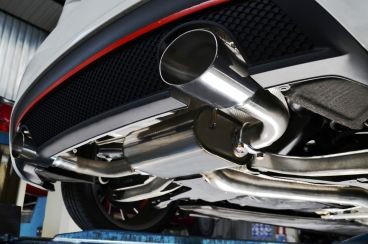 Repairs for Increased Automobile Longevity in Fort Collins
Through hard work and dedication to customer service, we have served Fort Collins with quality auto repairs for more than 40 years. We have earned a reputation for precise muffler tuning and replacement. Our exhaust specialists prioritize attention to detail and are able to maximize diagnostic success. First, we listen carefully to the particular sound your vehicle is making, then are able to put our years of experience to work in diagnosing and correcting the problem. We offer muffler services on all automobiles, from modern models to classic beauties.
Bring your vehicle in if you notice the exhaust system behaving oddly, such as:
Engine running louder than usual
Loud rattling when idle
Bad gas mileage
Engine shaking or vibrating
A quick diagnosis can often prevent more costly problems down the line. Come into our Fort Collins automobile and muffler repair shop for friendly, honest service. Call us at 970-325-6630 to schedule an appointment.