General Automobile Maintenance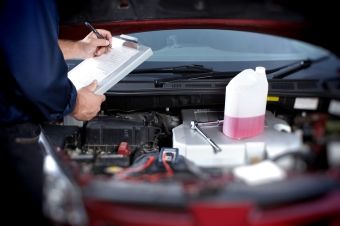 Smooth Vehicle Operations in Fort Collins
Auto upkeep is easy when you let our repair technicians at Fort Collins Muffler & Automotive take care of it for you. We regularly service a variety of makes and models including Fleet vehicles. Additionally, we prioritize your needs and recommend service options that cater to your hopes for your vehicle. Let us know of any concerns you have regarding your car's current operational status, especially odd noises or unusual sounds, so that we can make sure your car is running safely and smoothly.
General maintenance is an extremely important action to take that will increase the longevity of your vehicles life, as well as how efficiently it operates. At our Fort Collins auto shop, we regularly practice preventative care care and maintenance so that our friends, family, customers, and community can keep their cars on the road longer. We urge you to get in touch with us today to schedule an appointment for your vehicle, or to swing by our Fort Collins automotive shop to schedule it in person. We look forward to making your vehicle perform optimally! Contact us if you have any questions about our general maintenance services.
General maintenance services we regularly provide include:
Oil leaks
Belt and hose repair and replacement
Air conditioning repairs
Fluid corrections
Diesel maintenance and repair
Fleet Services (maintenance and repair)
Transmission evaluation
Check engine lights
Air filter replacements
Windshield crack repairs
Front end inspections
Mechanical repairs, including door locks
We are dedicated to making your Fort Collins auto repair experience as pleasant as possible. In addition to standard forms of payment, we also accept Wright/GSA Express Fleet Credit Cards for your convenience. Appointments may be requested for faster service by calling our Fort Collins office at (970) 364-0626.