Meet Our Fort Collins Automotive Repair Staff
At Fort Collins Muffler & Automotive, it is our goal to provide our friends, family, customers, and community with the best possible automotive care. Whether you need general care care or a complete car overhaul, our experienced staff of automotive technicians have the skills, knowledge, tools, and experience to do so both quickly and efficiently — so your car can get back on the road again, where it belongs.
We invite you to meet some of our Fort Collins automotive repair staff below! And come see us next time you need automotive work of any kind done! Contact us today if you have any questions.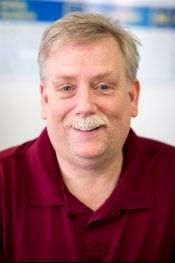 Brian
The car Brian drives: 2016 Cadillac
His dream car: 1957 Chevy
His favorite CAR-toon: Gigantor (Brian's a child of the 1960s and '70s)
His favorite CAR-tune: Anything by Van Halen
Lived in Fort Collins since: 1977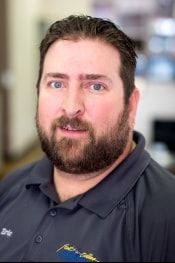 Eric
The car Eric drives: 2004 Jeep, 2003 Cavalier, 1969 Chevy pickup
His dream car: 1965 Pontiac GTO
Lived in Fort Collins since: 1993
Hobbies: fishing, golf
On the bucket list: Taking a cruise to Alaska, finishing the 1969 pickup