Are Your Brakes Squeaking or Squealing?
Get Friendly, Efficient Service at Our Fort Collins Auto Repair Shop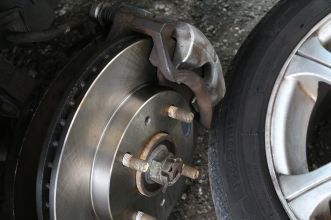 Once a year, have your brakes checked by one of our ASE Certified mechanics in Fort Collins. These regular maintenance checks evaluate the condition of your brakes. Sometimes, brakes make an audible sound to let you know it is time to have them changed, or even replaced. However, brakes do not always give a warning when something is amiss. Our regular checks help identify problems before they become dangerous to you or damage your vehicle.
Types of brake pads we service include:
Metallic pads: Long-lasting, hard-working brake pads which can be hard on rotors but are the most common
Ceramic pads: High-performance pads often found on sports vehicles due to their fast response
Organic pads: Environmentally conscious, fast-wearing pads often found on smaller automobiles
Carbon pads: High performance, heavy duty pads reserved for towing vehicles and top tier sports vehicles
Common Brake Problems
Even with normal use, brakes are not designed to last forever. Most commonly, pads wear out, leading to a need for a replacement. If not replaced in time, the worn out pad can damage the rotor, leading to a more expensive repair. Other brake issues include leaking fluids, pulsing brakes, warped drum, and poor lubrication. To schedule a routine maintenance or a repair for your brakes, contact us today at 970-325-6630!